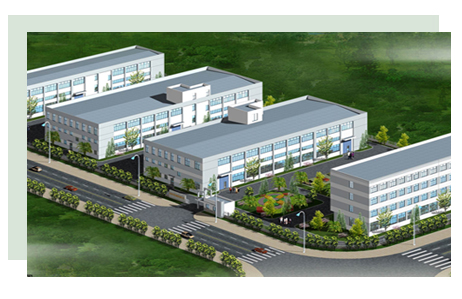 Changzhou Jade Bearing Co., Ltd. is located in Changzhou Jiangsu China. It covers a floor space of 12,000 square meters including a production space of 15,000 square meters.
Our companyisspecialized in the production ofcombined bearings, SL fullcomplement cylindrical roller bearings (single row, double rows, multiple rows),trackroller bearings, tapered roller bearings for metallurgy industry, back-up rollers andcross roller bearings and so on.
Our combined bearings produced according to Euro standards are used to a variety of metallurgical equipment and forklifts. After more than ten years of development, Jade bearing (CNJDB) has become one of the largest and most advanced composite roller bearing manufacturers in the world.
SL series products (SL04, SL18, SL01, SL02 and other series) have been widely used in engineering machinery, port machinery, reducer and other industries.
Our company has cooperated with Danieli Metallurgical Equipment Co., Ltd. of Italy for nearly 10 years. With the aid of metallurgical equipment of Danieli company, Junda's products, such as cylindrical roller bearing,tapered roller andback-up roller bearing for tension leveler, have been continuously used in global steel industry for many years.
After 2 years of technical researches, our company has successfully developed the cross-roller bearing applied in the harmonic reducer. They have passed the test of host user and their technical levels of the product have obtained a leading position in China.
Since its establishment in 2003,Jade Bearing has maintained rapid development, and its output value has jumped from 8 million Yuan in 2003 to more than 50 million Yuan in 2017.
Technical staff and operators of our company all have many years of experience. The number of employees with college or technical secondary school education accounted for more than 30% of the total employees. Our company takes a leading role in the same industry. Chief engineers of the company have more than 30 years of working experience in the bearing industry and our company has absolute technical advantages in the development of non-standard bearings .
At present, our company has more than 40 professional precision CNC machines, 20 machining centers, 100 precision CNC grinding machines and 15 wire cutting machines. There are many heat treatment equipment, such as mesh belt furnace, well furnace, high frequency quenching machine and multi-purpose furnace. Besides, we have more than 20 precision instruments, including spectrometer, universal length measuring instrument, contour meter, roughness meter, metallographic microscope, projector, etc.
The company passed ISO9001 certification in 2006. Now, it has a strict and effective quality control system.
In 2018, the company investedRMB4 million Yuan to purchase two multi-purpose chamber furnaces produced by Fengdong, which provided a solid guarantee for the improvement of internal quality of products.
The company will always pursue top-ranking production technology, best product quality, first-class working efficiency, excellent service quality, high-class enterprise reputation and strive for common growth with our customers.