Bearing.cn:Would you please briefly introduce the development history and current situation of your company?
Mr. Zhang:Thanks a lot for your time. Our factory is located in Changzhou, Jiangsu, which is called as the hometown of needle roller bearings in China. We have gone through 12 years since the establishment of the company in year 2003. In our primary stage, we rented a small workshop, equipped with few machines, employed a dozen of workers. And now, our factory covers a floor space of 12000 square meters including a production space of 15000 square meters. A whole range of production and inspection equipment is owned. We have nearly 200 precision machining centers, CNC, milling machines, grinding machines in total. The annual output value is increased from 1~2 million to 40 million. It is always have to experience difficulties and setbacks as we grow. Fortunately, as a result, our major products which are applied to several specific areas, have been fully approved and appraised by our customers. We finally carve a niche in the market.
Bearing.cn: What are the major products of your company? And which industries are they applied to?
Mr. Zhang:We mainly produce the following bearings: (1) SL series full complement cylindrical roller bearings The series of SL04 are also known as pulley bearings, which is designed for port machinery and construction machinery. The SL18 series and RSL series without outer rings are used extensively for planetary gears.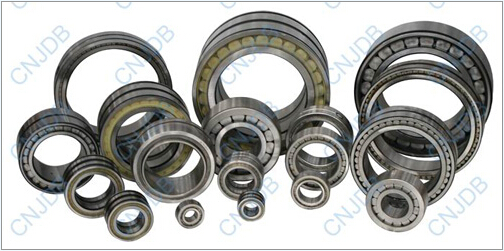 (2) Combined bearings This kind of special bearing is combined a radial bearing with an axial one. It is wildly used in the automation equipment, metallurgical and logistics industries. However, due to the complicated process and advanced technology, there are only 3 or 4 factories who are able to produce this bearing in China, and absolutely just us in Changzhou.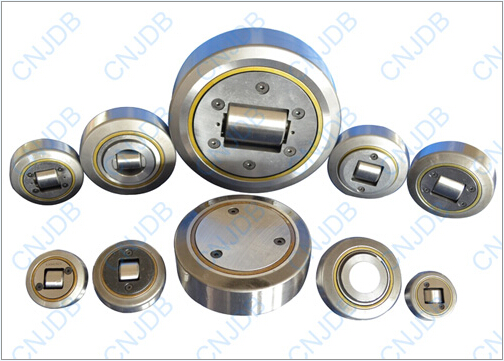 (3) Standard roller products Full complement roller bearing, including NUTR, PWTR, NNTR, NUKR and PWKR series;
needle bearings, like: NATR, KR and STO series. These products are applied relatively extensively.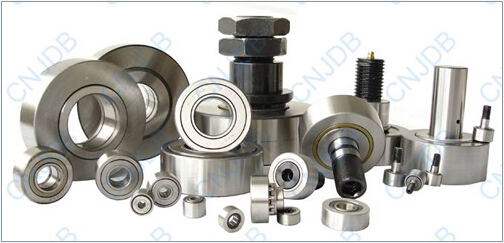 (4) Other Special Bearings For example: OSBORN bearings for metallurgy, NADELLA bearings for logistics, Grammer
bearings for sets, etc. All of these bearings are gradually developed based on the unique needs of customers who in different
industries, over the last 10 years.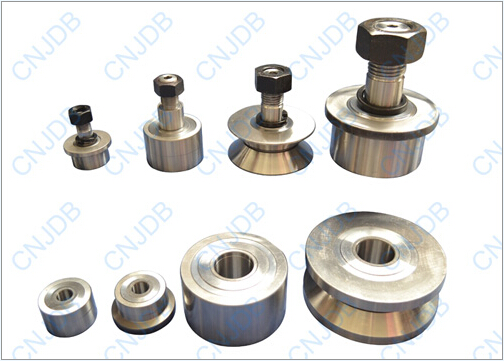 Bearing.cn:Would you like to talk about your approaches as a bearing company in response to the recent depressed economy?
Mr Zhang:The overall situations both domestic and abroad have been unstable since 2008. The bad economic factors, such as the fluctuations of raw material prices and exchange rates, the rising costs of labor, and the shortage of labor, have been haunted the most of domestic bearing businesses. Under the situation, I think, every single owner in bearing industry must have thought really hard about how to expand the sales, develop new products, explore new areas and introduce new technology to improve the production efficiency. But besides these aspects, we also should pay attention to the following two important but easy ignored problems:
(1) Focus on small area or to be large and all-encompassing? In Germany, there are many top businesses doing pretty well in some small segment of the market. For example, some family businesses have carried the torch for several generations. They have devoted decades for making a better screw or a seal only. However, a lots of Chinese companies still stay at the stage of blindly pursuing growth and profit. One of my friends, he rapidly expanded his production lines a few years ago, when times were good for the rolling mill bearings. He again built up his own production lines for cylindrical roller bearings, when several new large customers were developed. Not a few years, the demand of rolling mill bearings slumped sharply, while too much stock of cylindrical roller bearings made the company bear a heavy burden.
(2) Debits collection!Debits collection! Most Chinese business men would say that it is hard to get the debits collected. There are too many companies suffering from bad debts. A bad social credit environment restricts the development of enterprises. The key to dealing with this issue is to set up an effective and continuous system with comprehensive data. Do keep calm and do not only focus on sales figures.